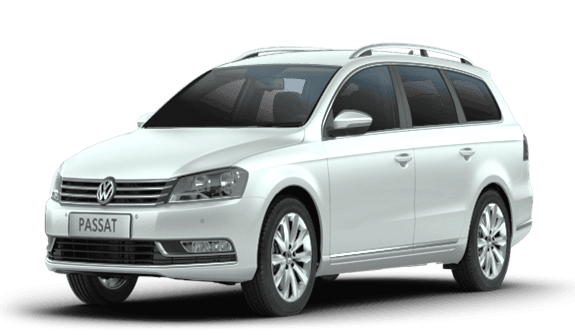 Rental Car Large Stationwagon
VW PASSAT or similar
Specifications:
Number of doors: 5
Number of seats: 5
Price for Large Stationwagon
Large Stationwagon (VW PASSAT o.s.) can be rented at Rogaland Bilutleie from NOK 690,- per day.
This includes VAT, and up to 100km daily use.
Fixed prices for weekends, weeks or monthly rental.
Description of VW PASSAT
With the VW Passat Stationwagon, you're sure to get a great trip no matter if it is short or long. With the interior space this car will work for the whole family.
How to book this rental car
Send a request using the form on the right (below if you are visiting our homepage via cellphone), and we will respond as soon as possible.
Note that the car pictured is an example of the expected size.