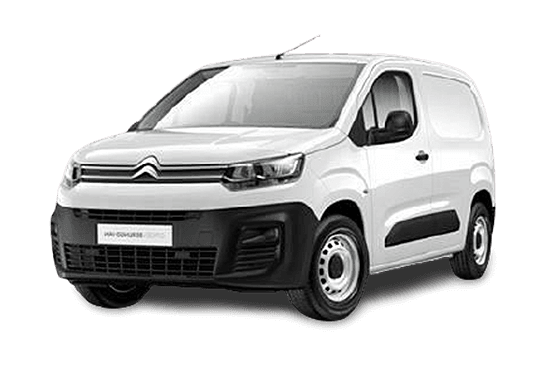 Price range from NOK 600,-

Small vans (CITROEN BERLINGO o.s.) can be rented at Rogaland Bilutleie from NOK 600,- per day. This includes VAT, and up to 100km daily use.
Fixed prices for weekends, weeks or monthly rental.
Specifications:
Doors: 4
Seats: 2
Citröen Berlingo or similar
Description of CITROEN BERLINGO
Inside measures: Lenght 150 cm – Width 149 cm – Height 120 cm
Volume: 2,7 m3
Citroen Berlingo is a small van with plenty of room for cargo. This combination makes it agile enough to get just about everywhere. Perfect for moving and other kind of transport, and often seen as pizzadelivery-cars because of these qualities.
Note that the van pictured is an example of the expected size.
Send a request using the form below and we will respond as soon as possible.