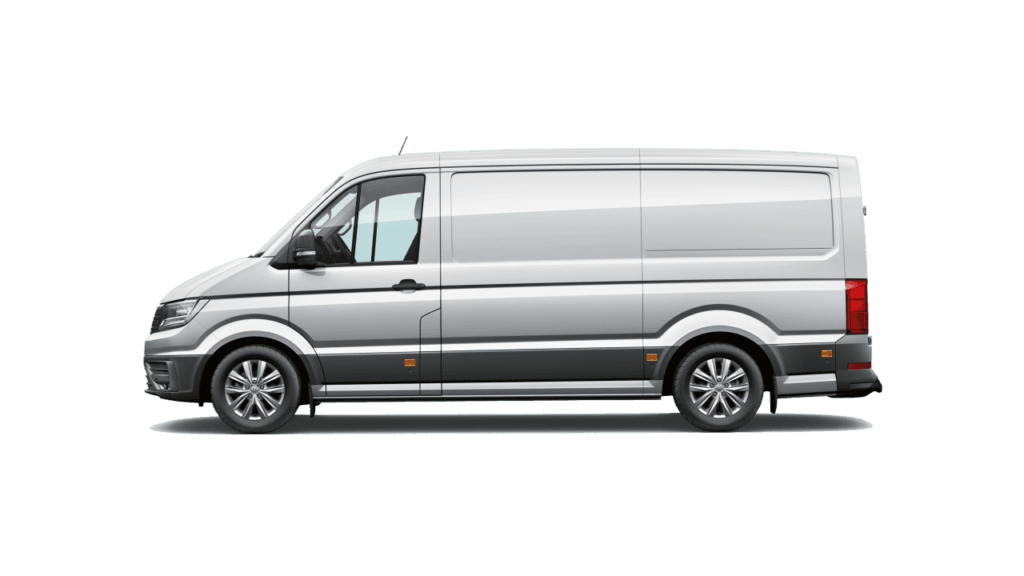 Price range from NOK 950,-

Large Rental Van is available at Rogaland Bilutleie from NOK 950,- per day. This includes VAT, and up to 100km daily use.
Fixed prices for weekends, weeks or monthly rental.
Specifications:
Doors: 4
Seats: 3
Large Rental Van, VW Crafter or Ford Transit
Description of VW Crafter
VW Crafter is a 3-seat van which is designed to help you do a great job.! The sliding door with opening width of 1311 mm, 2196 mm internal load height and the low loading edge make it easy to load large and unmanageable loads.
Inside measures: Lenght 3,45m / Width 1,83m / Height 1,86m
Volume: 13,3 m3
Note that the van pictured is an example of the expected size.
Book Large Rental Van 11m3
Send a request using the form below and we will respond as soon as possible.