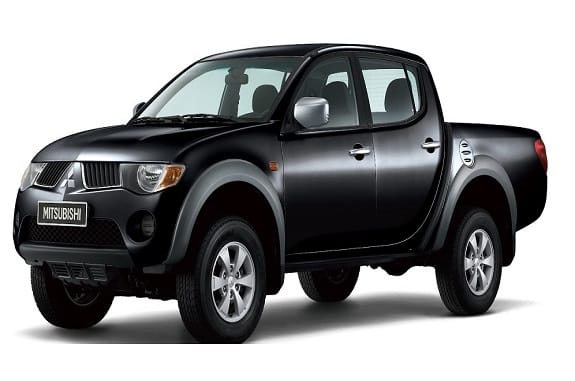 Mitsubishi L200
Pick up for rent
Specifications:
Number of doors: 4
Number of seats: 4
Lenght of cargoplan: 1,40 meters
Payload: 900 kg
Price to rent Mitsubishi L200 Pick up
Mitsubishi L200 Pick up is available at Rogaland Bilutleie from NOK 890,- per day.
This includes VAT, and up to 100km daily use.
Fixed prices for weekends, weeks or monthly rental.
Description of the Mitsubishi L200 Pick up
Mitsubishi L200 Pick up comes with four wheel drive (4WD) and stability control that makes the driving safer. It has a towbar attached, and is dimensioner for a trailer weight up to 2,7 tonnes. With this pickup you be able to carry almost everything you could need. This pickup is well suited for manual labor aswell as for transporting refurbishing materials.
How to book this rental car
Send a request using the form on the right (below if you are visiting our homepage via cellphone), and we will respond as soon as possible.
Note that the car pictured is an example of the expected size.